Rise and shine, Wadsworth!
Let's make things happen.
A delicious blend of espresso, white chocolate, and caramel flavors harmoniously melded with steamed milk and topped with a drizzle of caramel sauce.
Stay for the Atmosphere,
or enjoy it To-Go.
We want to help make your day better by providing a warm and welcoming atmosphere, along with delicious and carefully crafted beverages, made just for you. We look forward to helping brighten your day!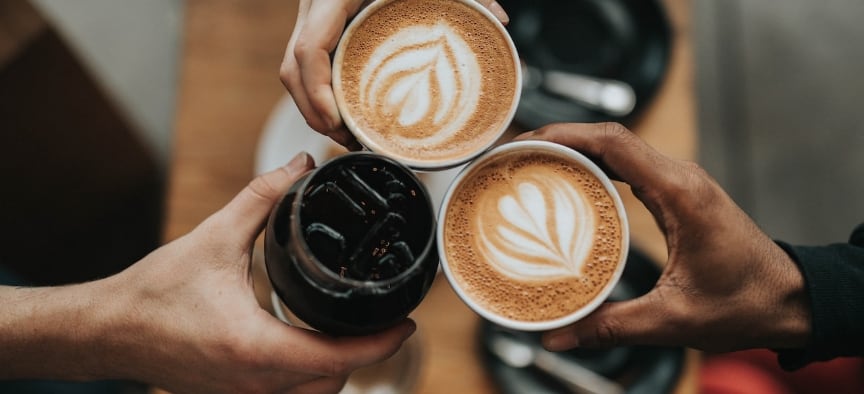 We strive to create a welcoming environment for everyone who walks through our doors. Our focus is on building lasting relationships with our customers and supporting local initiatives. We love hosting community events to bring people
together and give back to the community. We believe that our success is intertwined with that of our neighbors here in Wadsworth, and we are committed to doing our part to support and uplift those around us.
Quality Served.
We take great pride in the quality of the coffee we serve to our customers. That's why we partner with Crimson Cup®, a specialty coffee roaster known for its commitment to quality and sustainability. Crimson Cup® works directly with farmers to source the highest quality beans and ensures that they are roasted to perfection to bring out their unique flavors and characteristics. We trust in their expertise and passion for coffee to provide our customers with the very best, from classic espresso drinks to seasonal specialties. With every cup, we aim to deliver a delicious and memorable experience that reflects our dedication to quality served.